Get the Lowdown on SPAC Deals &
Master This Effective Alternative to Traditional IPOs
Special purpose acquisition companies (SPACs) are an IPO used to raise money for an entity without business operations to acquire another business within a designated timeframe.
Today, hundreds of SPACs are eager to acquire private companies at compelling valuations. With so many new entrants interested in SPACs, the SPAC market is changing on an almost daily basis. The sponsor economics are ever-evolving and deal terms can be all over the map, making it all the more important that market participants understand the latest developments and leverage points. Understanding the players, the process and the playbook are important to ensuring success.
In this webinar we will address:
What is a SPAC? The SPAC lifecycle and features, including stock redemptions and the deadline to find a deal
Why do sponsors, investors and targets choose a SPAC? Unique value drivers in SPAC transactions
Comparing the DeSPAC to traditional IPOs and sale
Overview of the SPAC market, new developments, and where we go from here
Deal process and protections unique to SPAC transactions
The webinar will close with a 15-minute audience Q&A session including all participants.
Moderator
Travis Wofford
Partner
BAKER BOTTS
Panelist
Joseph Fede
Senior Manager
WITHUM
Panelist
Doug Getten
Partner
BAKER BOTTS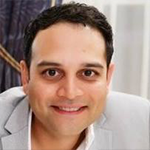 Panelist
Shail Mehta
Managing Director & Global Co-Head of Clean Energy Transition
CITI