Utilities play an important role in the future growth of electric vehicle (EV) charging infrastructure and in managing the potential strain that charging stations can have on the electric grid. While many states are exploring how utilities can support clean energy goals by incentivizing EV charging infrastructure, regulators and utilities must coordinate efforts to achieve both scale and equitable access. Stakeholders need to agree upon key regulatory issues, learn from actions taken by other jurisdictions, optimize costs, and establish a streamlined, transparent approval process for utility EV programs.
Attend this timely webinar to hear how regulators and utilities can coordinate efforts to facilitate the deployment of EV charging infrastructure, including:
State and local goals, mandates, and regulations relating to EV infrastructure
Lessons learned and best practices for setting up and expanding incentives and programs
Rate design, demand response, and time-of-use issues
Developing and implementing EV charging education and outreach efforts
Understanding managed charging and other grid mitigation strategies
Reporting and data collection to help shape future program design
Pros and cons of make-readies and the ownership model, and when to use each
Stacking incentives and leveraging outside funding with third party aggregators
The webinar will close with a 15-minute audience Q&A session including all participants.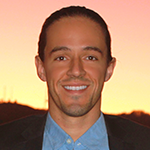 Moderator
Miles Muller
Attorney,
Climate & Clean Energy Program
NATURAL RESOURCES
DEFENSE COUNCIL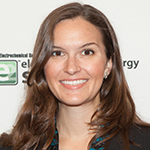 Panelist
Meredith Alexander
Policy Director
CALSTART
Panelist
Natasha Contreras
EV Customer Engagement Program Manager
SDG&E
Panelist
Hannah Goldsmith
Lead Advisor
CALIFORNIA GOVERNOR'S OFFICE OF BUSINESS AND ECONOMIC DEVELOPMENT
Panelist
Zeryai Hagos
Deputy Director,
Office of Markets and Innovation
NEW YORK STATE DEPARTMENT OF PUBLIC SERVICE
Panelist
Carter Prescott
Director of eMobility
and Building Electrification
SCE
Panelist
Britt Reichborn-Kjennerud
Section Manager, Electric Vehicles
CONSOLIDATED EDISON